A REMINDER TO USERS OF MEDSAFETY APP
As with all technology, mobile apps will frequently need to be updated. This is also applicable to the Med Safety App. Due to the COVID-19 pandemic and the rollout of the COVID-19 vaccines, updates are being made continually. For the most part, these updates will go unnoticed and will improve the overall user journey.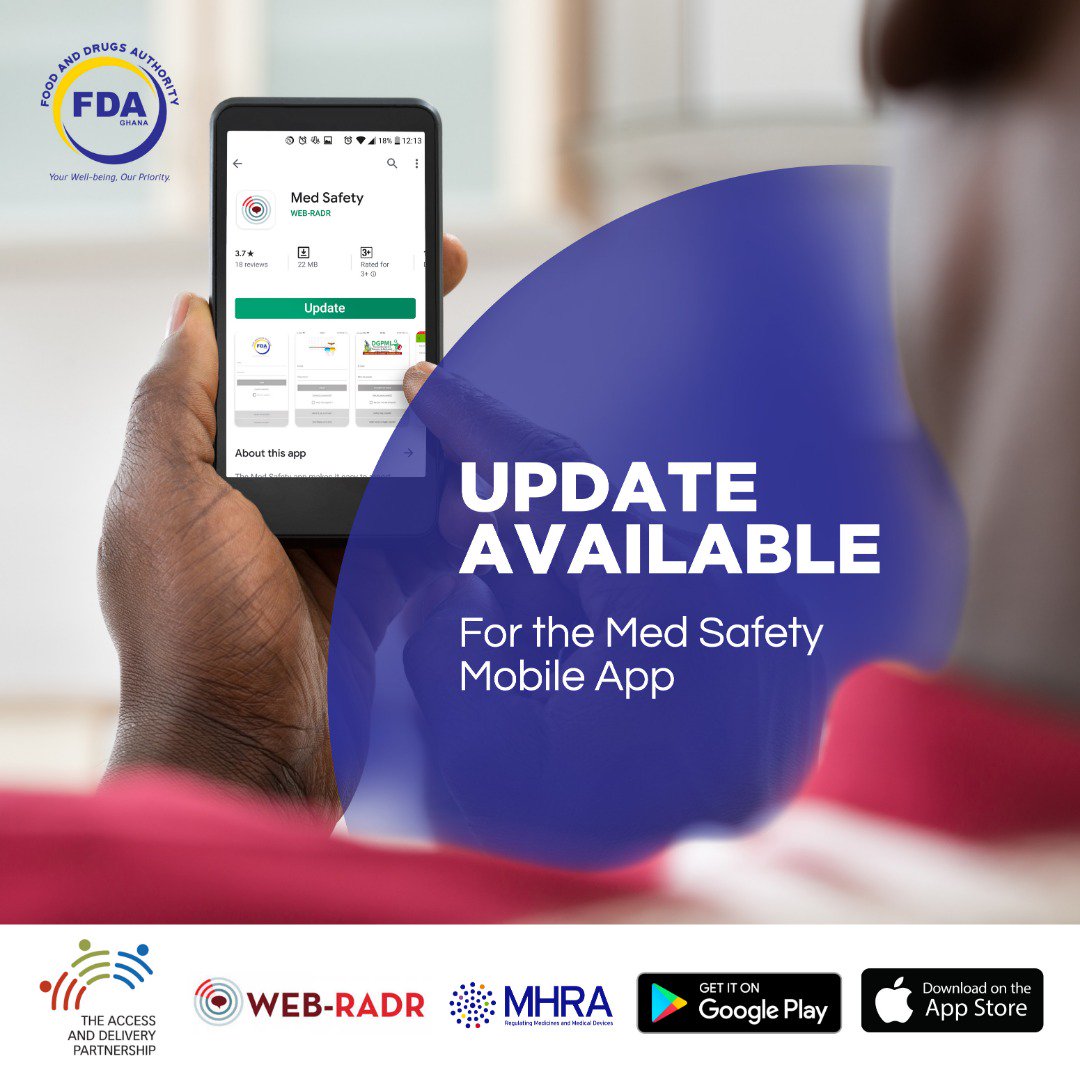 It is essential that users ensure they are using the latest version of the Med Safety App to have access to all the latest features by downloading the latest version from their relevant App Store.
For users who already have the App installed, it is important to note that the App utilizes a feature known as 'code push'. 'Code push' allows changes to load in the background once the App has loaded. If a user is already logged into the App and directly submits a report, the new 'code push' will download in the background and will only be completed a few minutes later. Users are therefore advised to first go to the "More" tab and check for "App update available", which will mean that an update is available.
The Food and Drugs Authority (FDA) recommends that Med Safety App users log out of the App and log back in before creating and submitting a new report to ensure that the most current version of the App is used.